Louis Vuitton SP. Order Ring Box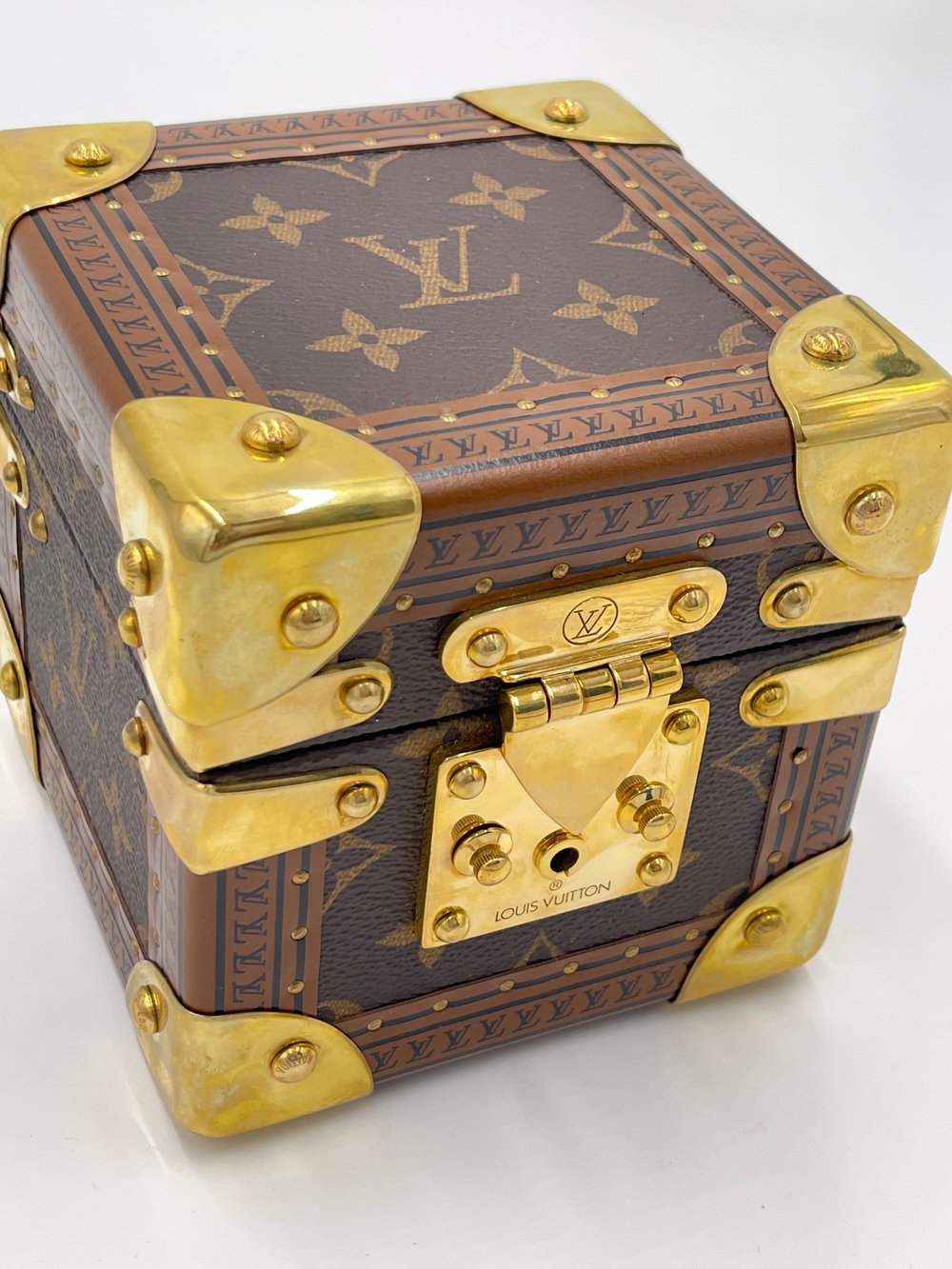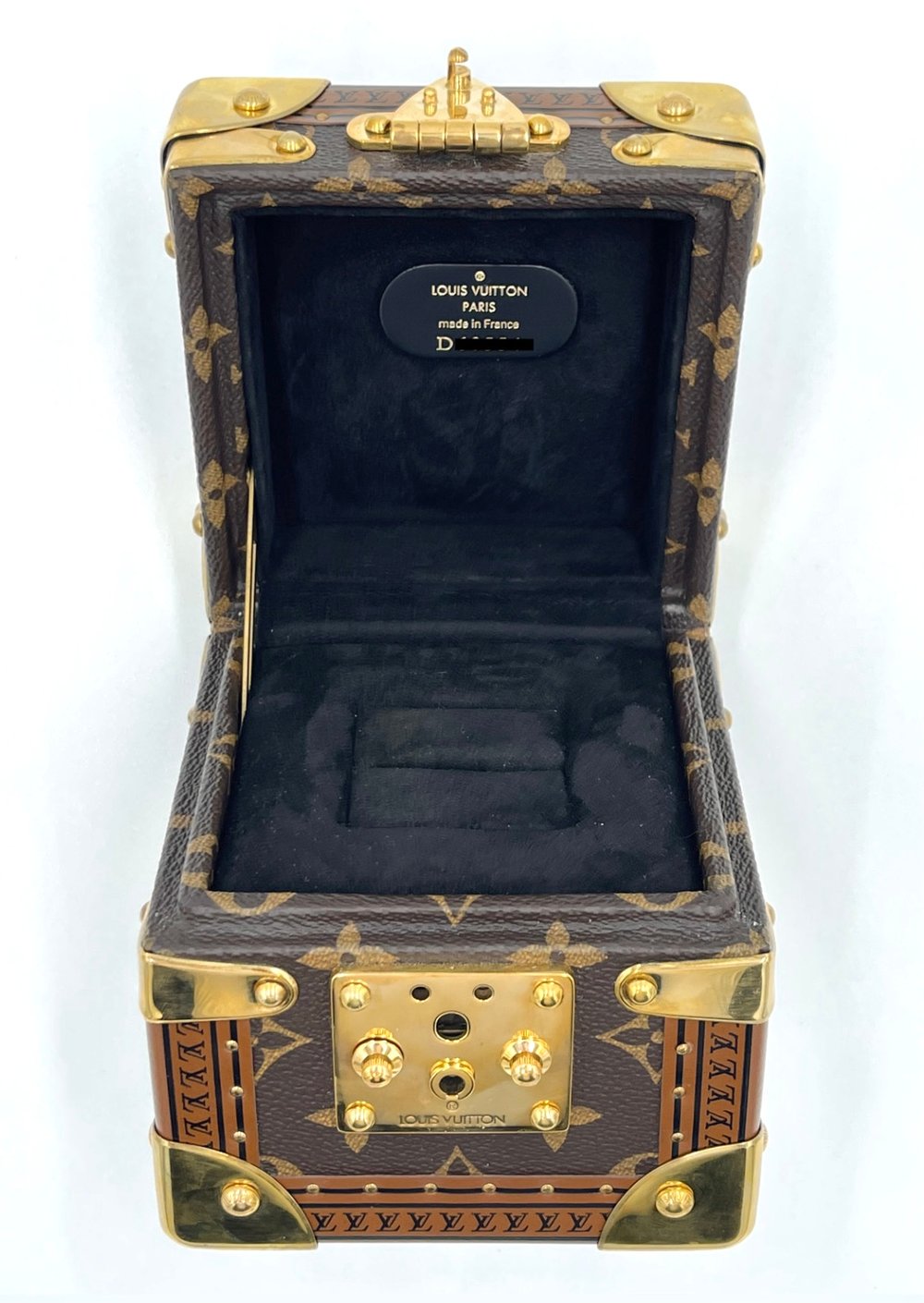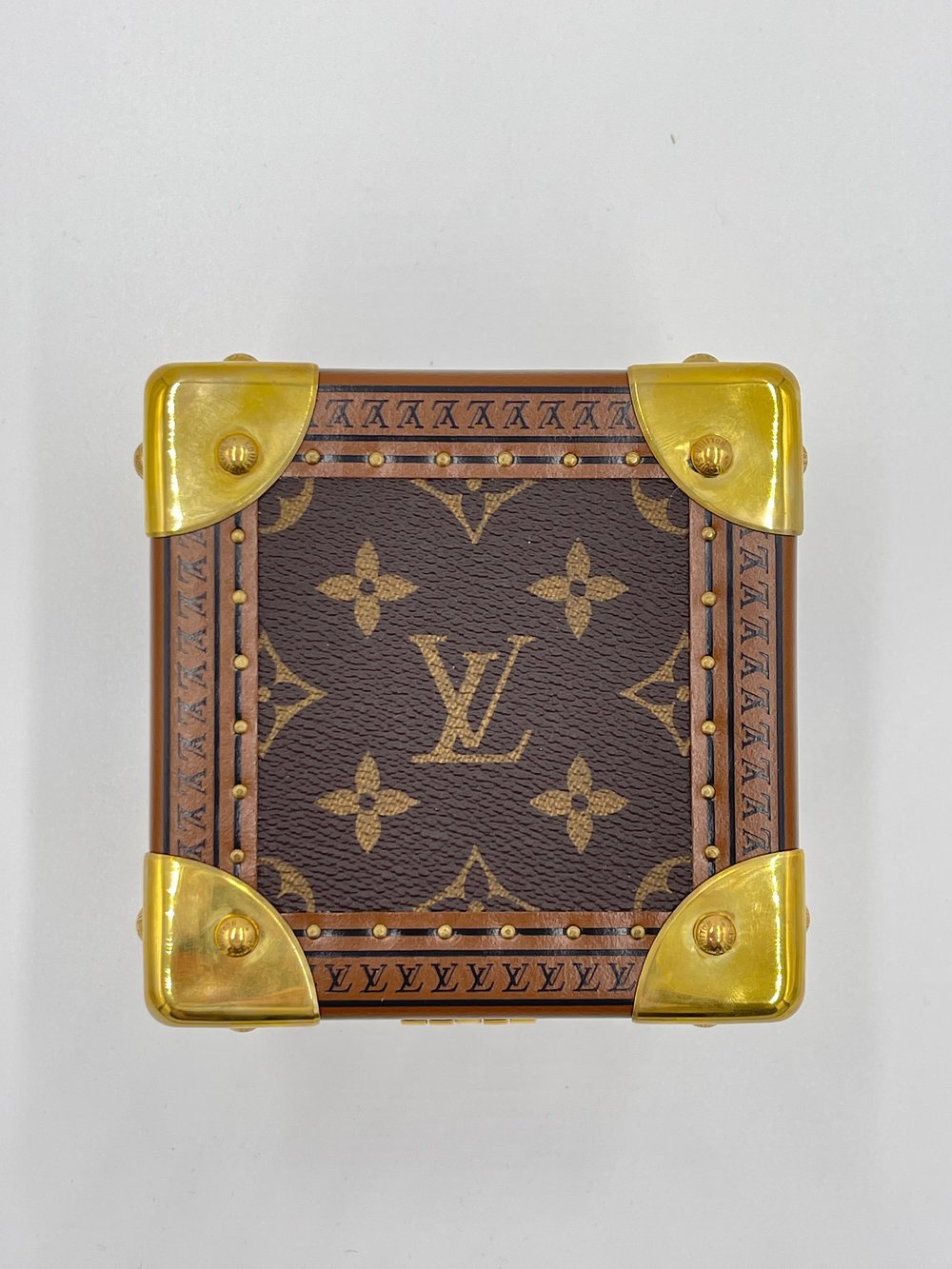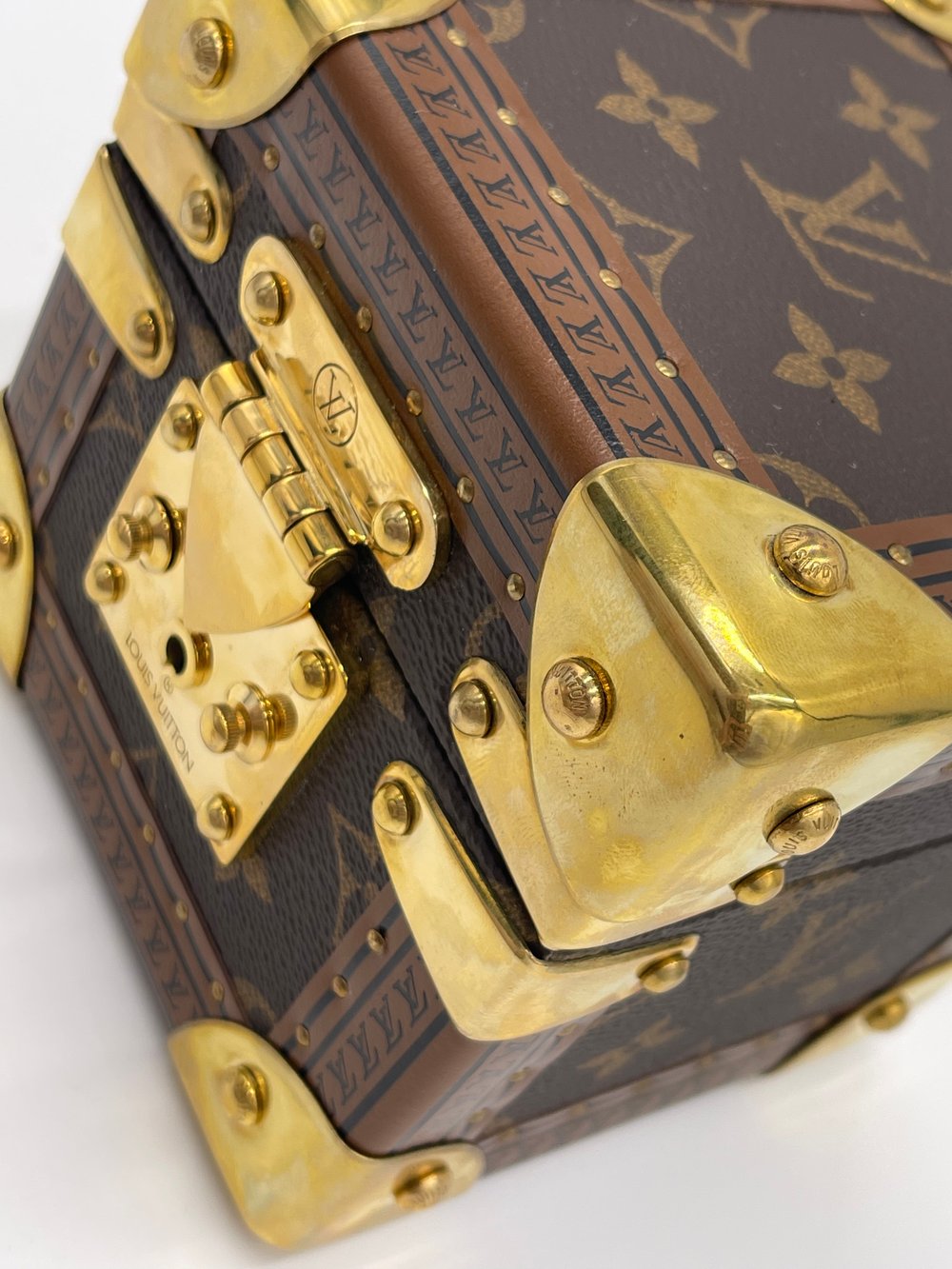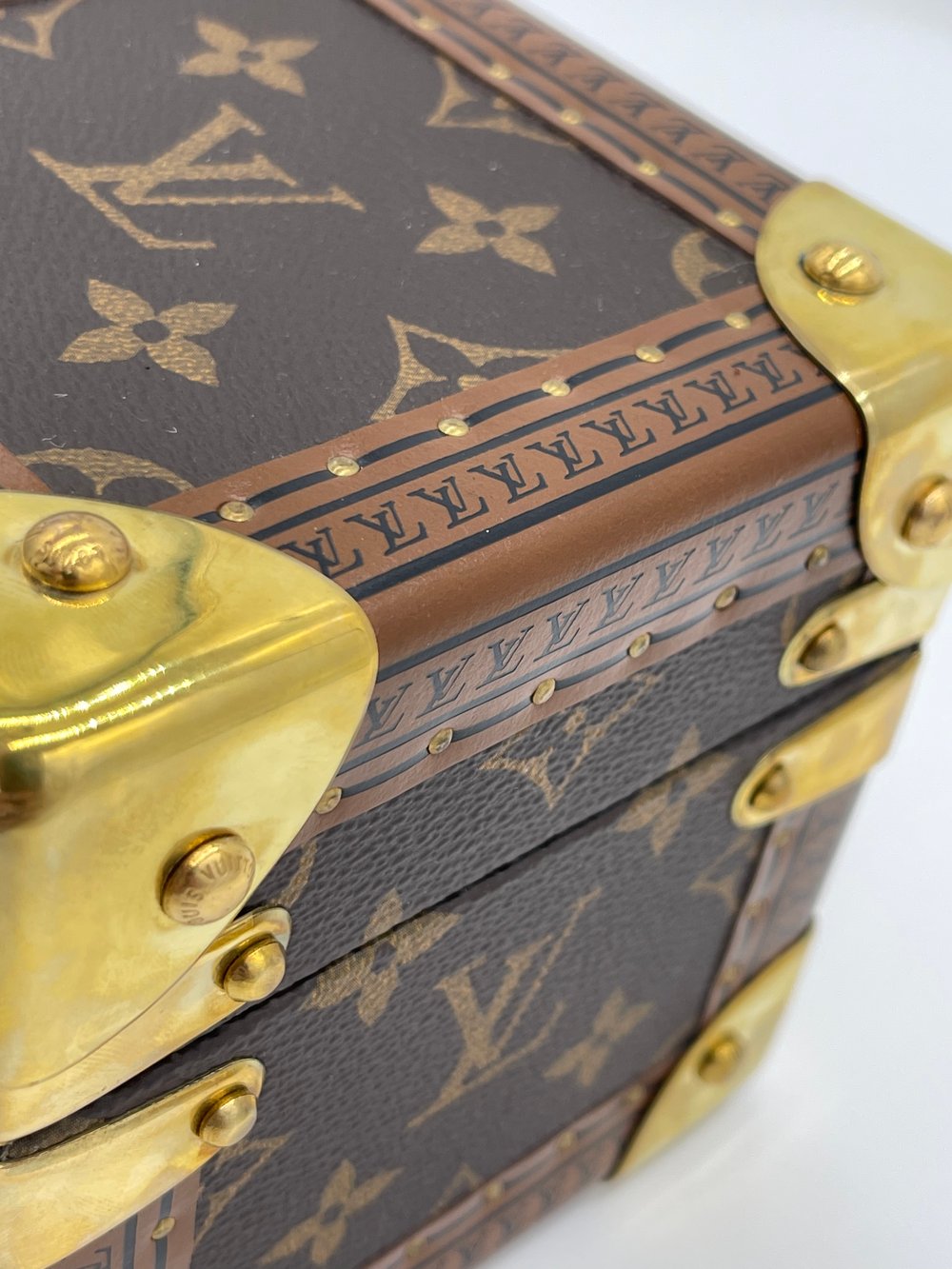 Another one of a kind creation by Louis Vuitton. Custom manufactured direct special order from LV. This is the way to present/display a ring! One of the brands smallest trunk creations, This ring box is sure to make a statement. Excellent condition. Key included.
*** Brass detail can be polished to brand new condition by Louis Vuitton or any type of trunk maker!
+ ULTRA RARE +
+ All sales are final! No returns, no exchanges, no exceptions! +