Louis Vuitton 100th Anniversary Cotteville 45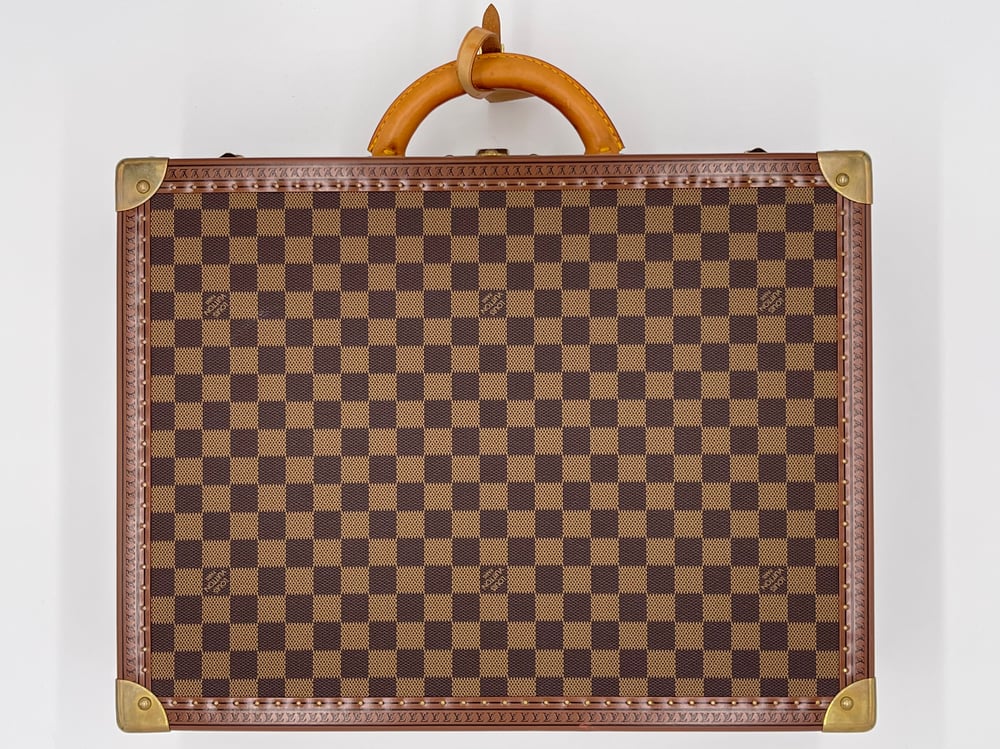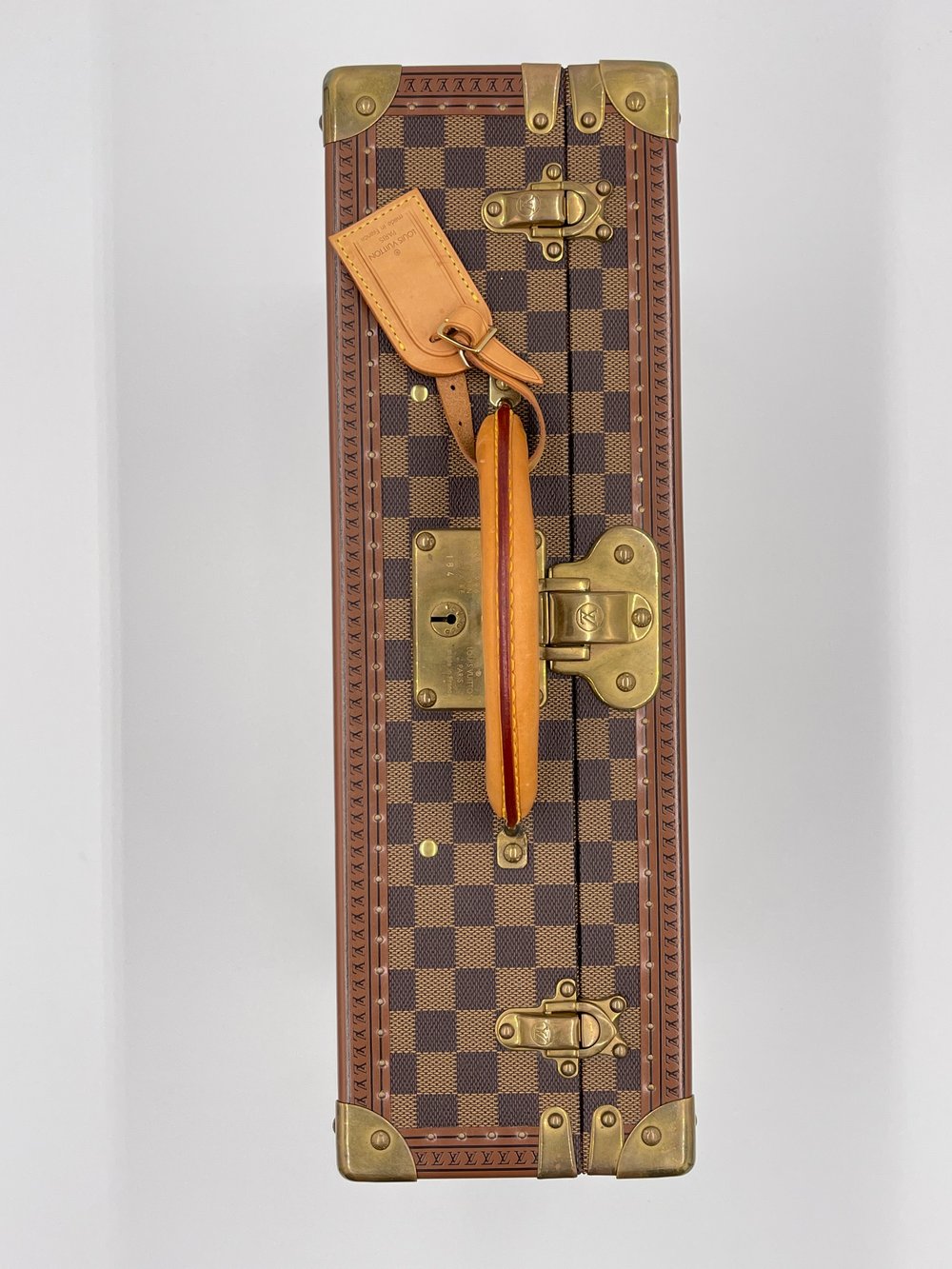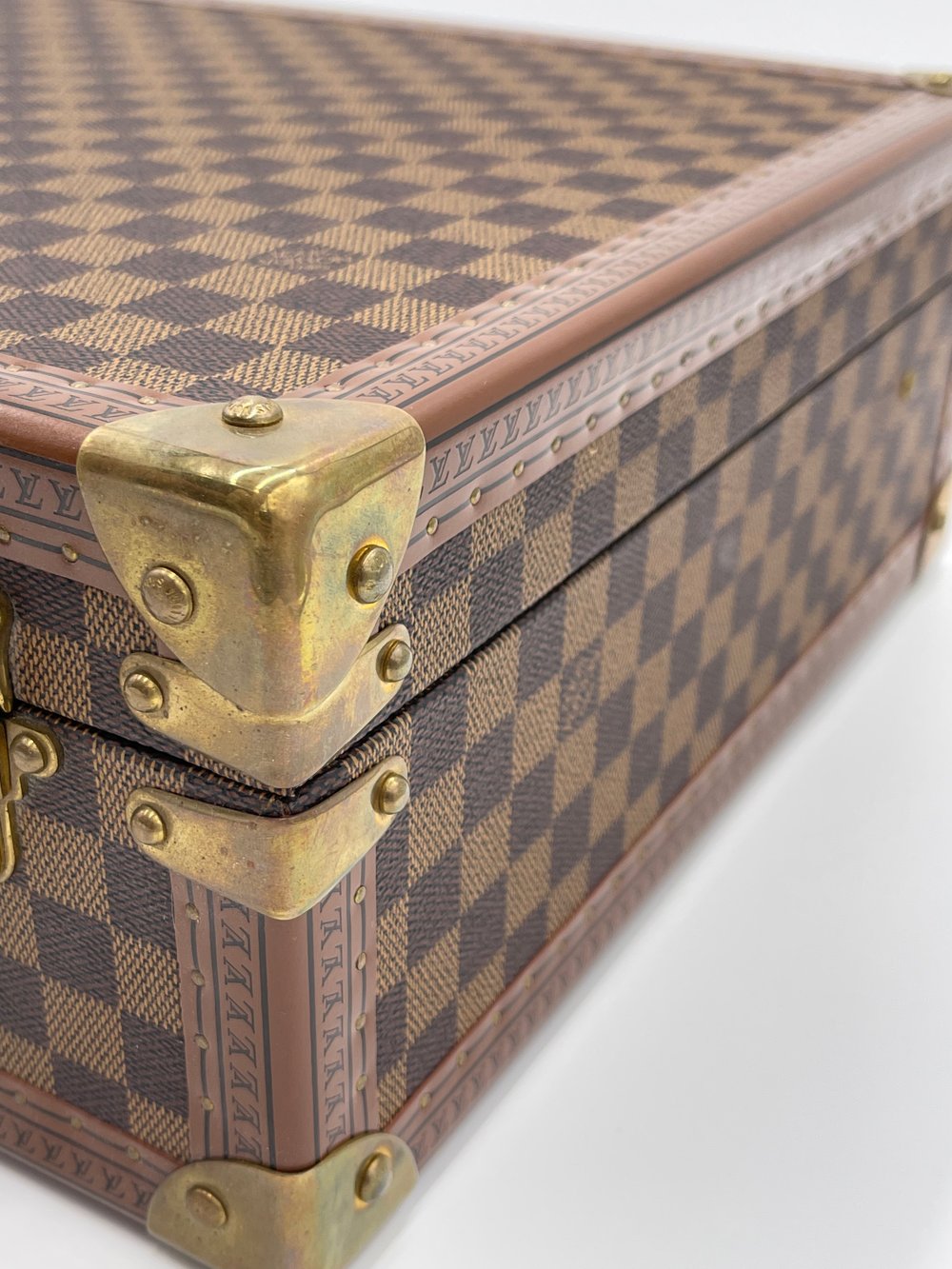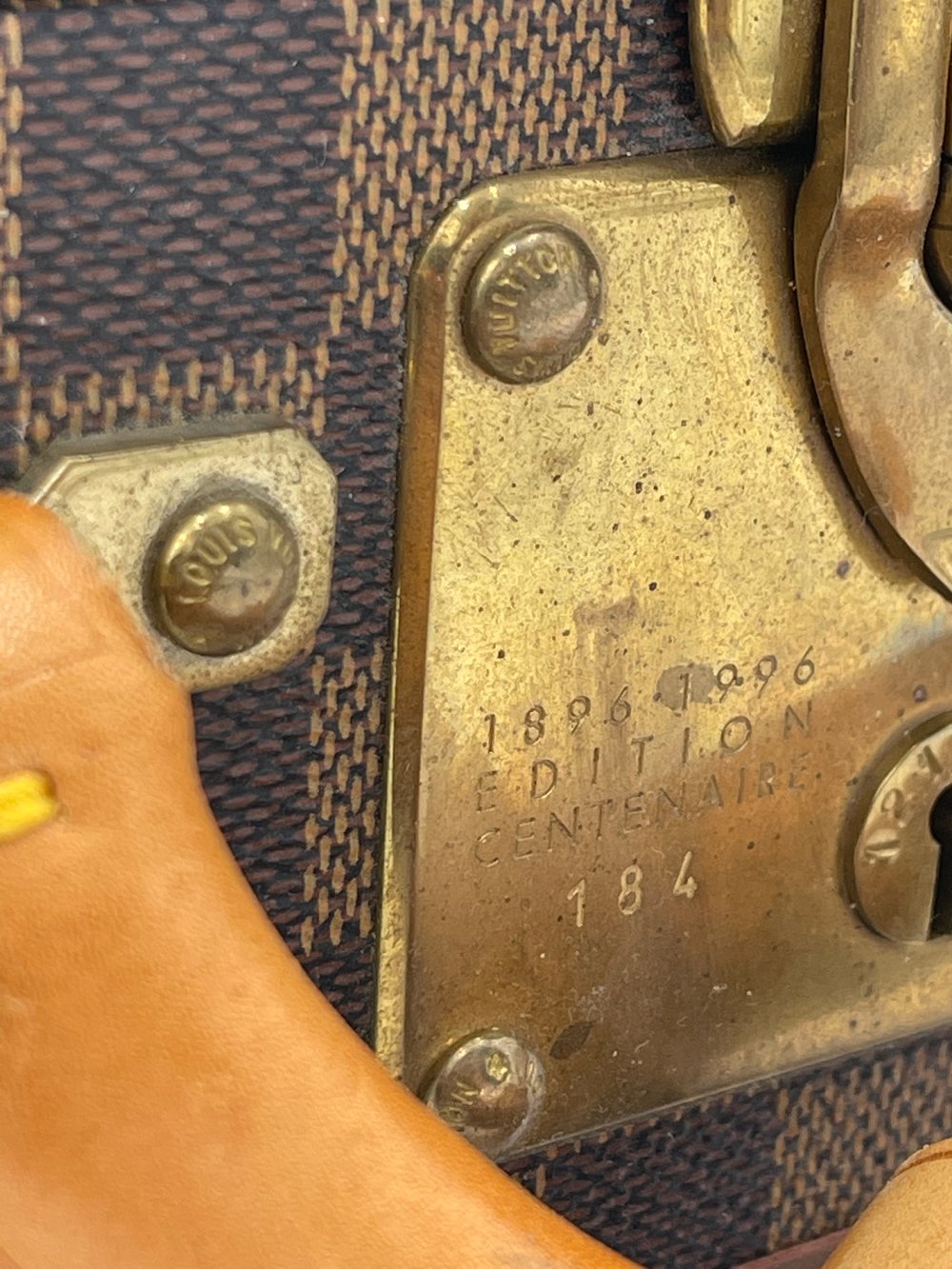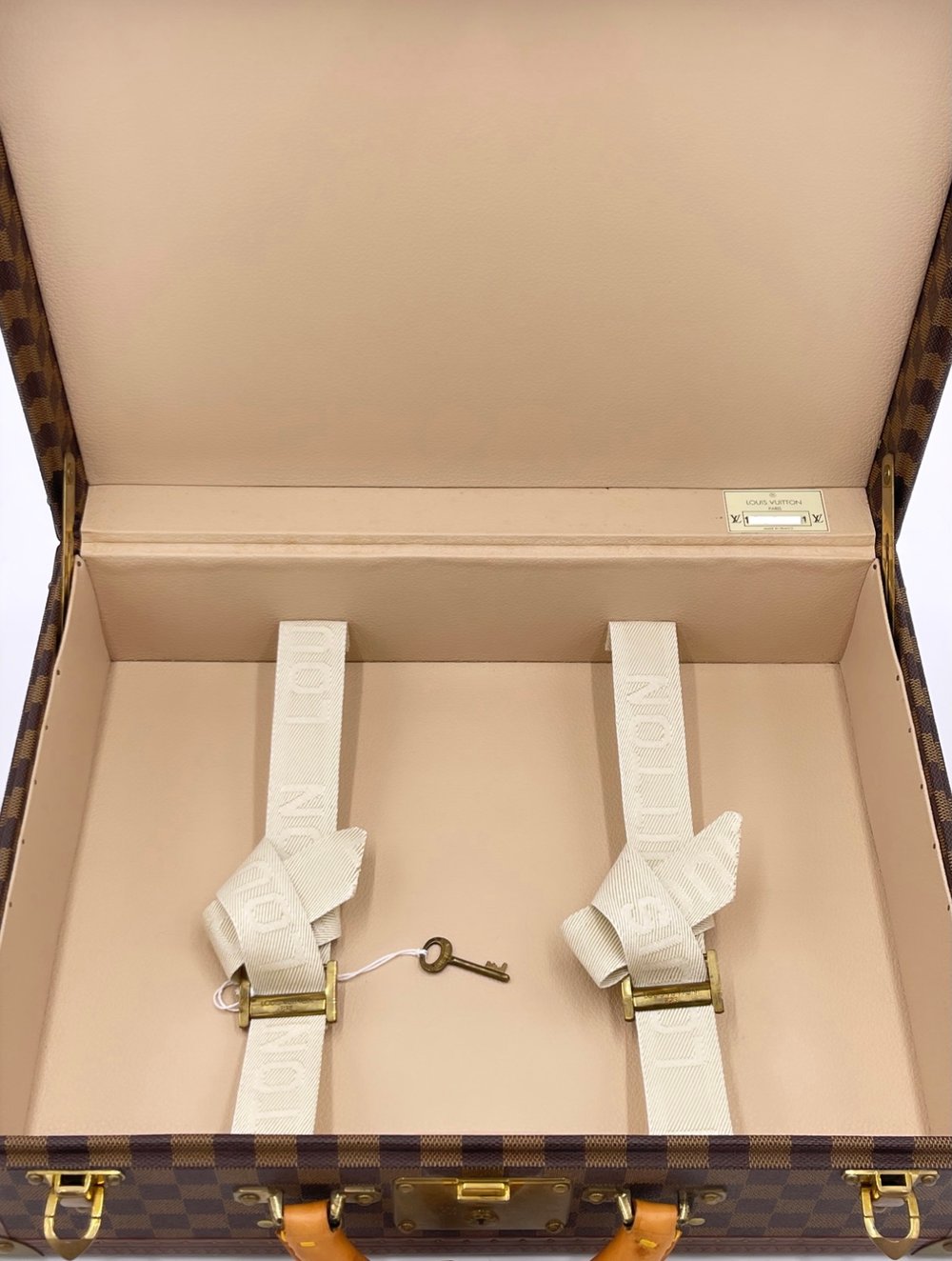 Unbelievably rare 1996 100 Anniversary "Edition Centenaire". Considering this commemorative trunk is over 25 years old, condition is absolutely mint. It outperforms quality of trunks that are brand new in store.
A few things that are particularly special and rare about this piece.
-Damier ebene traditionally features a dark chocolate sheen Leather trimming with red suede interior. This example has vachetta trim and tan leather interior. Technically speaking, these color palettes do not go together as it is unbelievable find. Unbelievably rare traits of a Ebene canvas.
Vintage Condition is 9.5/10.
Slight marks on inside of leather handle (excellent vintage; but must note it)
Slight discoloration on inside lip of trunk hinge (standard)
15.7" x 12.6" x 7.1"
*** Brass detail can be polished to brand new condition by Louis Vuitton or any type of trunk maker!
+ Ultra Rare +
+ All sales are final + No returns, no exchanges, no exceptions +